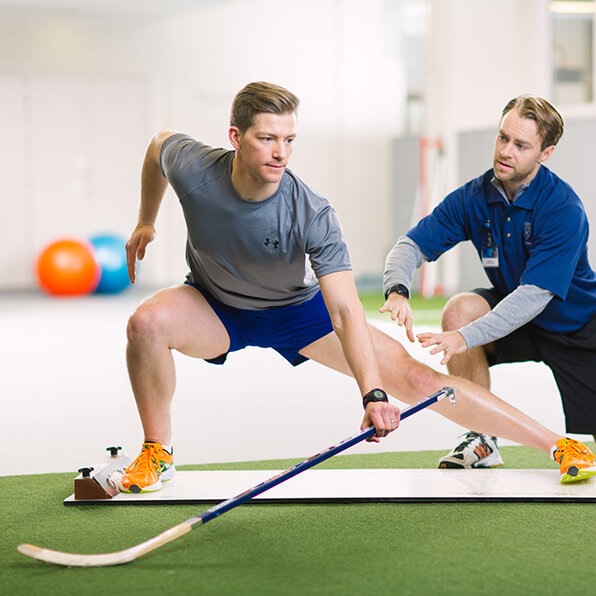 It takes dedication to become a great hockey player. We know because our team members have worked with some of the NHL's biggest stars.
Our training approach
Whatever your current skill level, our hockey experts deliver a comprehensive and individualized approach to improve every aspect of your game. It starts with a thorough assessment of your skills, as well as analysis of your physical condition, strengths, and weaknesses.
From there, we create a personalized plan to take your performance to the next level, incorporating:
Hockey-specific strength and aerobic training
Hockey skills (skating, shooting, stick handling)
Corrective exercises for mobility, stability, and injury prevention
Sports nutrition and hydration
Vision/ocular training
Mental preparation/sports psychology
Our facilities and technology
You'll train in a premier hockey facility, outfitted with state-of-the-art video analysis equipment, a Woodway skating treadmill, synthetic ice, and stick-handling and shooting-specific equipment.
Contact us to learn more about individual and group packages.