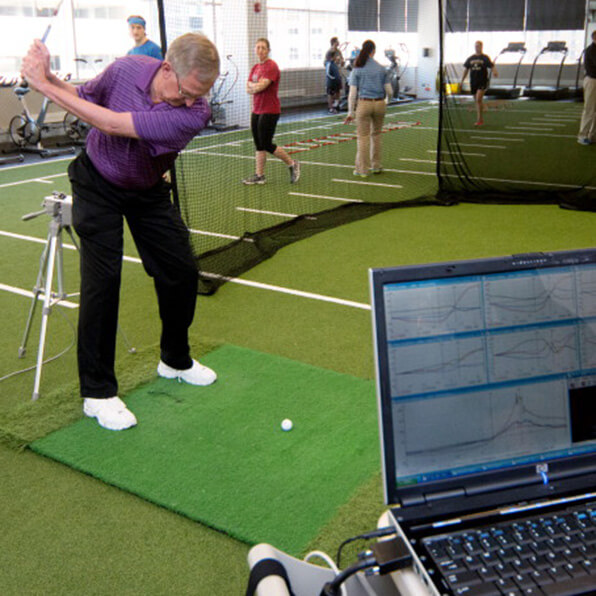 There's more to lowering your score than developing the perfect golf swing. We know, because our experts have worked with some of the PGA tour's top talent.
Our training approach
Whatever your age or current skill level, our golf specialists deliver a comprehensive and individualized approach to improve every aspect of your game. It starts with a thorough assessment of your golf skills, as well as analysis of your flexibility, strength, and balance, and how they impact your performance.
From there, we create a personalized plan to take your performance to the next level, incorporating:
Golf swing improvement
Golf-specific strength training and conditioning
Corrective exercises for balance, flexibility, and injury prevention
Golf-specific warm up and stretching
Sports nutrition and hydration
Mental preparation/sports psychology
Our facilities and technology
You will train in a state-of the-art facility, featuring both 2-D Dartfish video analysis and AMM 3-D computerized motion analysis. Our system utilizes a 360-degree visualization of your golf swing by assessing all three planes of linear and rotational movement. This science allows us to offer a more detailed and precise guide to elevate your game.
Contact us to learn more about individual and group packages.