Baseball / Softball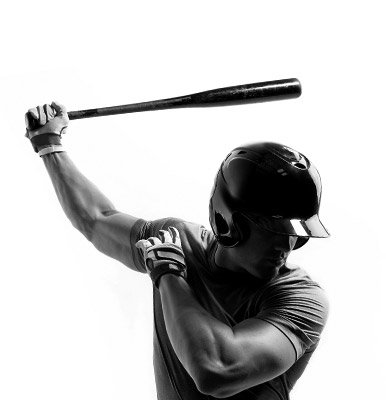 Strength, endurance, and agility. Nutrition, vision, and mental toughness. All of the essentials to make you a better baseball or softball player.
You need more than a strong arm and a good swing to be a great baseball or softball player. We know, because we've helped countless professionals and local champions excel.
Our Training Approach
Whatever your current skill level, our baseball and softball experts deliver a comprehensive and individualized approach to improve every aspect of your game. It starts with a thorough examination to identify your strengths and weaknesses, as well as video analysis of your biomechanics to uncover any mechanical flaws that can affect your performance or put you at-risk for injury.
From there, we create a personalized plan to take your performance to the next level, incorporating:
Throwing-specific and hitting-specific strength training
Sport-specific skills, aimed at correcting poor throwing or hitting mechanics
Corrective exercises for balance, control, and injury prevention
Sports nutrition and hydration
Vision/ocular training
Mental preparation/sports psychology
Proper warm-up, cool-down, and recovery
Nail care
Our Facilities and Technology
You'll train in a state-of the-art facility with 2-D video analysis that focuses on the biomechanics of your swing and pitch, and you will have access to a 3-D motion analysis lab that will assess your pitching mechanics.
Contact us to learn more out about individual and group packages.
To schedule an appointment at Mayo Clinic Sports Medicine, please call 507-266-9100 for our location in Rochester, MN or 612-313-0520 for our location in Minneapolis, MN.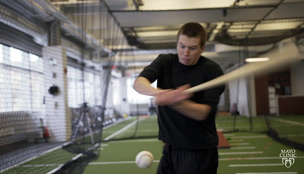 Watch the video above to learn more about how our baseball and softball experts deliver an individualized approach to improve every aspect of your game.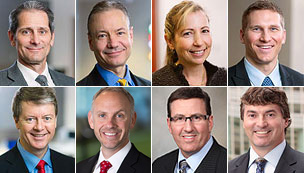 Get to know some of our doctors, specialists, physical therapists, athletic trainers and strength coaches.
Individual
Essential • $300

(Minneapolis and Rochester)

Advantage • $540

(Rochester location only)

Baseball Premium for Pitchers/Throwers • $1,425

(Rochester location only)

2-hour program
Choose 1-day condensed or 4-day multi-visit option
Choose 2-day condensed or 6-day multi-visit option
Includes these services:
Includes Essential package plus these services:
Includes Essential and Advantage packages plus these services:
Musculoskeletal Evaluation
Pitching/Throwing or Hitting Interventions with a Skills Specialist
Strength Coach Training Session
2D Video Analysis
Baseball/Softball Exercise Progression
Pre-Post Game Routines
Individualized Home Program
Nutrition Consult
Sports Vision Training
Lunch Included
Massage
3D Biomechanics Throwing/Pitching Analysis
Individual
Essential • $300
(Minneapolis and Rochester)
2-hour program
Includes these services:
Musculoskeletal Evaluation
2D Video Analysis
Individualized Home Program
Advantage • $540
(Rochester location only)
Choose 1-day condensed or 4-day multi-visit option
Includes Essential package plus these services:
Pitching/Throwing or Hitting Interventions with a Skills Specialist
Baseball/Softball Exercise Progression
Nutrition Consult
Baseball Premium for Pitchers/Throwers • $1,425
(Rochester only)
Choose 2-day condensed or 6-day multi-visit option
Includes Essential and Advantage packages plus these services:
Strength Coach Training Session
Pre-Post Game Routines
Sports Vision Training
Massage
3D Biomechanics Throwing/Pitching Analysis