Performance Training
Optimize your body. Elevate your performance.
Whether you're shooting for Olympic gold, a team championship, a personal best, or just want to learn proper form when you take up a new sport, we can help you achieve your goals.
Our team of doctors, psychologists, researchers, trainers, nutritionists and coaches have decades of experience helping elite and professional athletes, weekend warriors, and youth athletes maximize their potential.
Whatever your skill level, in our state-of-the-art facility you'll experience sports programs that leverage insights from Mayo Clinic's medical experience and research to improve every aspect of your performance.
Performance Training Hours:
Mon. — Thu. 6:00 a.m. — 7:00 p.m.
Fri. 6:00 a.m. — 5:00 p.m.
Complimentary 8 part series from February 17 – September 22:
Optimize your performance by learning:
Form and function of your shoulder, spine, hip, knee and angles
Enhanced training methods
Mobility techniques that lead to decreased injury potential
Prevention and Rehabilitation Programs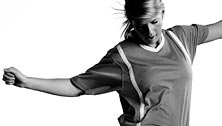 We take a scientific approach to reducing your risk of ACL injury, while improving your performance.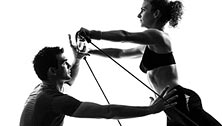 Our highly-skilled staff can help you get back to your sport, healthy and ready to win.
To know before you get here.
Upon arrival for your Performance Program, you will be required to sign our Waiver of Liability. If you are under 18, a parent or legal guardian will need to sign.
Our medical leadership has defined a physical readiness questionnaire (PAR-Q) as a requirement for participation in our programs. When you check-in for your program, you will be asked to fill out this form.
Review the questions before you arrive to ensure you are ready for physical activity. If you answer "yes" to any of the questions, you will need to receive medical clearance from a primary care provider before participation in a Performance Training Program.