Return to Sport
Bounce back from injury. Recover from surgery. Get back to your sport, healthy and ready to win.
Before the injury, you were the one the competition worried about. With the right help, you can get back on top of your game with the strength and skills you need to play safely. If you have completed your physical therapy and are not quite ready for aggressive performance training this program will assist you.
Our Training Approach
Our team of experts works closely with your doctors and therapists to determine when you're ready to transition from physical therapy to training for and playing your sport. And we create a comprehensive plan personalized to your needs, incorporating:
Strength training, focusing on the particular demands of your sport
Skills training from coaches who know your sport and can improve your form and technique
Nutrition and hydration, to get you ready to compete
Sports psychology, to help you mentally focus on achieving your goals

Our Facilities and Technology
You'll train with experts who understand both your body and your sport. You'll regain your fitness and sharpen your technical skills in a state-of-the-art facility that offers both 2-D video analysis and a 3-D motion analysis system, top-of-the-line exercise equipment, and a variety of training surfaces that mirror the full range of sports environments.
Contact us to learn more out about individual and group packages.
To schedule an appointment at Mayo Clinic Sports Medicine, please call 507-266-9100 for our location in Rochester, MN or 612-313-0520 for our location in Minneapolis, MN.
Watch the video above to learn more about how we can help you transition from rehabilitation to training for and playing your sport as part of our Return to Sport program.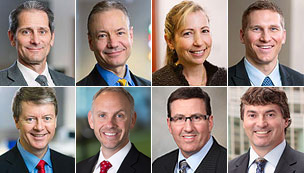 Get to know some of our doctors, specialists, physical therapists, athletic trainers and strength coaches.
Individual
Essential • $75
(Minneapolis and Rochester)
1-hour evaluation and training program
Includes these services:
Functional Movement Screen
Individualized Home Program
Individual
Premium • $300
(Rochester location only)
4-hour evaluation and consultation over 3 visits
Includes Essential packages plus these services:
2D Jumping Mechanics Video Analysis
Speed & Agility Testing
Strength Coach Training Session
Nutrition Consult