Adult Performance Training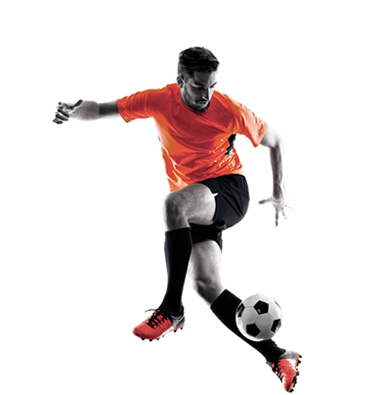 Mayo Clinic Sports Medicine's performance programs for adult athletes.

HEALTHY STARTS HERE.
Fuel your desired everyday performance lifestyle through our dynamic, small group training programs. Whether it is to increase energy levels, run your first 5K, perform better at tennis, or just feel stronger.
Mayo Clinic Sports Medicine brings you EXOS' performance and nutrition programs. Train using the same EXOS methodology and principles used with the top NFL, MLB, MLS, and NBA athletes.
IMPROVE YOUR:
General strength and power

Stamina and endurance

Nutrition habits and fueling strategies

Mobility leading to decreased injury potential
GROUP TRAINING (18 YRS+)
Fall, Winter, Spring Schedule:
Monday – Friday at 6:00 am
Monday – Thursday at 6:00 pm
June 11 – August 31 Schedule:
Monday – Friday at 6:00 am
Monday – Thursday at 5:30 pm
Monthly Unlimited Package (60 minute sessions)
1 Month – $349
12 Month Commitment – $249 per month
Monthly Limited Package (60 minute sessions, 2x per week)
1 Month – $249
12 Month Commitment – $179 per month
SEMI-PRIVATE (18 YRS+)
Fall, Winter, Spring Schedule:
Monday – Friday at 8:30 am
Monday – Friday at 10:00 am
Monday – Friday at 12:00 pm
June 11 – August 31 Schedule:
Monday – Friday at 10:00 am
Monday – Thursday at 12:00 pm
Monthly Unlimited Package (60 minute sessions)
1 Month – $899
12 Month Commitment – $599 per month
Monthly Limited Package (60 minute sessions, 2x per week)
1 Month – $649
12 Month Commitment – $449 per month

GROUP TRAINING (18 YRS+)
Schedule:
Monday – Friday at 6:00 am
Monday – Friday at 9:30 am
Monday – Friday at 12:00 pm
Monday – Thursday at 5:30 pm
Monthly Unlimited Package (60 minute sessions)
1 Month – $349
12 Month Commitment – $249 per month
Monthly Limited Package (60 minute sessions, 2x per week)
1 Month – $249
12 Month Commitment – $179 per month


SPACE IS LIMITED!
Call Mayo Clinic Sports Medicine today
Rochester 507-266-9100
Minneapolis 612-313-0520