Performance Solutions
Optimize your body. Elevate your performance.
Whether you're shooting for Olympic gold, a team championship, a personal best, or just want to learn proper form when you take up a new sport, we can help you achieve your goals.
Our team of doctors, psychologists, researchers, trainers, nutritionists and coaches have decades of experience helping elite and professional athletes, weekend warriors, and youth athletes maximize their potential.
Whatever your skill level, in our state-of-the-art facility you'll experience sports programs that leverage insights from Mayo Clinic's medical experience and research to improve every aspect of your performance.
Prevention and Rehabilitation Programs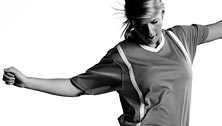 We take a scientific approach to reducing your risk of ACL injury, while improving your performance.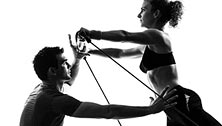 Our highly-skilled staff can help you get back to your sport, healthy and ready to win.