Basketball Performance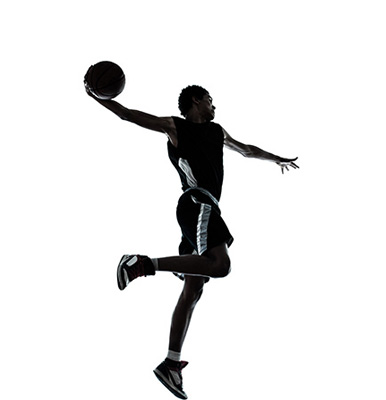 Call now to register for a NEW
pre-season basketball skills and performance camp, designed specifically for Basketball Athletes (grades 8-12).
SPACE IS LIMITED! Sign-up deadline: August 25
CALL NOW TO REGISTER: 612-844-0829

PROGRAM DETAILS
DATES: AUGUST 28 - SEPTEMBER 1 (5 DAYS)
LOCATION: MAYO CLINIC SQUARE
Mayo Clinic Sports Medicine
600 Hennepin Avenue North - Floor 3
Minneapolis, MN 55403

Advanced Basketball Training!
Receive advanced basketball training from experts at Mayo Clinic Sports Medicine and the Minnesota Timberwolves and Lynx Basketball Academy, to take your game to the next level.
DAILY PROGRAM AGENDA:
Performance Training: 3-4 pm at Mayo Clinic Sports Medicine
Basketball Skills Training: 4-5 pm on Lynx Courts
THIS PRE-SEASON:
Improve athleticism through speed and agility training from EXOS
Decrease your risk of injury
Learn how to optimize your performance through nutrition
Enhance basketball skills with Timberwolves and Lynx Basketball Academy coaches
DESIGNED FOR ATHLETES IN GRADES 8-12
5 sessions, 120 minutes each
Cost per participant is $79.00


SPACE IS LIMITED!
To register, call Mayo Clinic Sports Medicine at 612-844-0829